At HLS Colorado we know how important
the health and wellbeing of your tree's and shrubs are
to the overall beauty, quality, and value of your property.
We use this awareness with our 38+ years of experience
in the Northern Colorado Tree Care industry,
to provide our clients with the most up to date treatments and preventative care programs.
Our technicians are thoroughy trained and schooled and can provide clients with the information needed to schedule specific treatment programs
at the optimal time for effectiveness.
We always notify our customers before coming out to their property to perform treatments.
While on site, we spend time evaluating all trees and shrubs
for additional infestations or concerns.
Trees are one of the most important investments on your property,
and our goal is to help you provide proper care and nutrition
to nurture and sustain them as they grow and mature.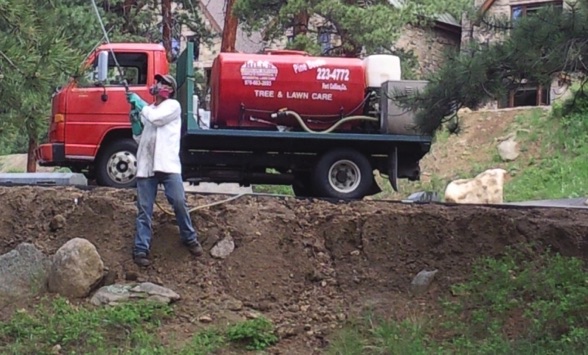 Please click on the boxes below for detailed information:
COMMERCIAL APPLICATORS ARE INSURED AND LICENSED
BY THE COLORADO DEPARTMENT OF AGRICULTURE