Every year we continue to receive lots of questions about the necessity of spraying for beetles in mountainous regions...and our answer is, YES!!! We ALWAYS recommend spraying your high value trees. Truly, with our warm and windy winters, and drought induced conditions-trees continue to be stressed and highly susceptible to attacks from beetles.
IPS Beetles are on the rise and are moving through areas recently infiltrated by the MPB. Attacking pines and Spruce Trees.
We recommend adding your Spruce Trees to your preventative spraying regimens.
Treatment programs include a prentative spray during early Summer.
summer months.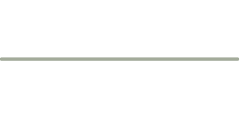 For our customers in Mountain Regions such as Estes Park and Glenhaven
MISTLETOE infestations seem to be increasing in severity and moving through the Estes Park Valley, and unfortunately, is extremely difficult to eradicate.
The best we can hope for is to suppress spread through a late summer spray.
PINE NEEDLE SCALE infestations are hit and miss, but benefit greatly from an early summer oil spray if you notice evidence of scale on the needles of your trees.


COMMERCIAL APPLICATORS ARE INSURED AND LICENSED
BY THE COLORADO DEPARTMENT OF AGRICULTURE
IPS BEETLES IN COLORADO MOUNTAINS